Partner with us to avail quality-marked Freshener Refill, Air Freshener Spray, Mouth Freshener Spray, Aerosol Cleaner, Perfume, etc. ..
A company in order to be successful in a competitive market structure has to be customer-focused because only a customer-centric entity can earn both high profits and client-base. Understanding this well,
Kishmat Industries
, came into being in the year 2011. Our company operates as a
manufacturer
and
wholesaler
. All the job responsibilities that come along with these two job roles such as producing quality products and creating wide distribution network are performed brilliantly by our company.
Freshener Refill, Aerosol Cleaner, Air Freshener Spray, Mouth Freshener Spray, Perfume, Aerosol Perfume
and much more are developed using quality-assured base materials. Modern manufacturing techniques are applied by the production staff to bring forth manufactured line of supreme quality standards.
Till date, we have never been late in completing undertaken orders on scheduled time. Reason behind this lies in the bulk production capacity that aids in creating products in a huge quantity with zero compromise in quality.
Serving Quality Since Beginning
We had our humble beginning in the year 2011. From the date of inception till today, we have been serving singularly quality-assured products to customers at an affordable prices. Our business unit employs modern testing techniques in order to keep offered line that encompasses Aerosol Perfume, Air Freshener Spray, Mouth Freshener Spray, etc., far away from the presence of impurities.
In a wide impressive assortment of quality-marked products, we guarantee, customers will not be able to find an error to point at. Reason behind this lies in the strictness which we maintain at all stages of production.
Reasons To Choose Us
Bulk Production Capacity- Application of modern manufacturing techniques aids our company to bring forth finely produced products in a huge quantity. We do not compromise in quality because serving simply the best is our motto.
Core Business Values- Unity, honesty, accountability and perseverance are some values, which we imbibe in our work culture to have a healthy working environment.
Hygiene-based Facility- We are owing a hygiene-based production space where offerings such as Mouth Freshener Spray, Air Freshener Refill, etc., are produced with utmost perfection.
Flexibility In Payment- We are well-aware of the issues clients face at the time of monetary transactions. Our company offers flexibility in payment options.
AimMr. Madeva Gami (Director)
formed company with he aim of attaining high customer-satisfaction and increased market growth. To accomplish these two names, this intellectual man with a team of 45 employees, turn impossible business tasks into possible ones and has never left room for errors in execution of diverse business operations.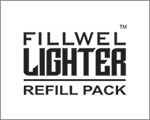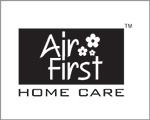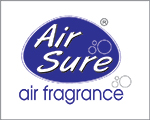 Get in touch with us